Finding customers for your products or services is challenging, especially if you're starting a business. You must be creative and innovative with your marketing strategies to catch people's attention.
But you don't need to spend lots of money to reach your target audience. To stretch your budget, focus on a solid content marketing strategy that provides value, resonates with your audience, and stays on brand.
One of the best ways to level up your content marketing strategy is to use attractive visuals such as images, videos, and more that are eye-catching and provide education.
What is a visual marketing?
Visual marketing involves using images, videos, gifs, memes, and other multimedia content to promote your brand and communicate with your target audience.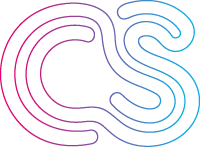 Using great visuals for content marketing allows you to:
Leverage your creativity (or work with professionals) to make the best of your marketing strategies.
Here are ten visual marketing strategies that drive results for small businesses:
10 Visual Marketing Ideas that Drive Results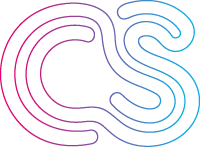 1. Leverage storytelling
Good storytelling is key to hooking in potential customers. So, you must use visuals to tell a good story with just one look.
For example, if you're a photography business, pictures are the heart of your business. You don't want to lead your marketing campaigns with just any photo. The lead photo needs to be high-quality, memorable, and evoke emotions to ignite a response from your potential customers.
You don't always have to use sad or deeply emotional visuals to evoke people's emotions. Remember that the visuals you use should be relevant to your marketing campaign. The goal is to make your content relatable and shareable to reach your target audience.
Colors also play a huge part in telling your story. Use your brand colors appropriately according to the story and emotion you wish to convey.
Want a free brand review?
Answer 5 short questions and we will send a custom report with actionable insights and specific actions you can take to build a stronger brand.

We just emailed the info to you.
2. Create visuals to repurpose content
Here's how you can reduce stress in constantly creating fresh content for content marketing: bring older content, such as blog posts and articles, back to life and repurpose them visually.
There are many kinds of visuals to choose from when repurposing content. Some common ones are:
Choose an appropriate visual when repurposing content. For example, educational content containing large numbers or information would best be repurposed as infographics, data graphics, or presentations.
And if you want to entertain people with fun content, using fun mediums such as images, memes, or GIFs is excellent for making your content shareable and digestible to a large audience.
It ultimately boils down to allowing your content to be more compact, easy to understand, and refreshed by using visuals to make it more engaging to your audience.
3. Work with videos
Video is leading the way today. With so many social media platforms such as Instagram, YouTube,  and Tiktok using video as the primary form of content, you shouldn't lag in leveraging this opportunity.
Make your content digestible by compressing them into short-form videos to make it shareable or long-form if you wish to be more in-depth. Many businesses leverage Instagram reels or TikToks to promote their content or new products. It's also a great way to reach a younger audience.
For example, The Washington Post is leveraging TikTok and is doing a great job at embracing its quirks and practices to successfully market its content on the platform, allowing them to reach new and younger audiences. The company is focused on sharing its content in short-form videos, ensuring that it's educational and entertaining simultaneously.
4. Have fun with GIFs and memes
If videos aren't for you, use GIFs or memes to spice up your content.
Animated GIFs easily capture people's attention and are great for emphasizing certain parts of your content, while memes can make your target audience laugh. Both are effective, entertaining visual tools for your content marketing strategy.
For example, Audible uses memes to engage with its audience on social media.
Memes are a great ice breaker for brands as it allows people to see their humorous side and make their content relatable enough to share.
5. Use live video
You can go live if you want to interact directly with your audience. Live video is one of the best ways to talk about your brand or content by directly addressing people's questions or concerns.
This method also allows you to show how you communicate with people as a brand and who are the people behind your business. Going live is an excellent way to build rapport with your target audience and strengthen relationships with your existing customers.
Sharing educational content, such as advice or personal experiences about your business, allows you to showcase your expertise in your industry. This helps increase your credibility and strengthen your customer's trust and loyalty to your business.
6. Experiment with social media
For small businesses, social media is your best friend. Social media is a vast platform that you can leverage to promote your content freely. You have to get experimental and explore how you can reach the right people effectively.
One of the best ways to successfully get your content out there is through attractive visuals such as high-quality images and videos. Social media is all about accessible, relatable,  and digestible content. So, make use of the right platforms for your content marketing strategy.
For example, Pinterest is an underdog in social media marketing. Most brands use Facebook or Instagram to market their business. But if you're looking to market your content using quality visuals, Pinterest is a great place to start. The platform also allows you to find inspiration from other brands or creators on how to market your content better.
7. Use hashtags
One of the fastest ways to get many people to see your content is by using hashtags. It's an incredible hack for people to get to know you fast.
But you need to use the appropriate hashtags for your brand. You can't just use any popular hashtag. Using a popular hashtag may get many visitors to your page, but it will be a waste of time and resources if they don't convert into customers.
For example, it's best to join hashtag trends relevant to your content marketing strategy to narrow your target audience. You want the right people to find you. Start by researching the most popular hashtags in your industry or study how your competitors leverage them.
Another option is to start your own hashtag campaign. You can encourage your followers and target audience to participate in your campaign by creating a contest or giveaway. This will help you gain traction and increase potential customers through organic user-generated content.
8. Lead with visual quotes
People love to share sayings that resonate with them. It's an effective way to reach similar audiences without much effort.
You can leverage this by incorporating famous and relatable sayings into your content marketing strategy. Sharing visual quotes on social networks like Instagram also allows you to put out fresh content when you're running low on ideas, or you can find relatable or meaningful sayings from your content.
But, avoid overwhelming people with too many visual sayings and consider posting them occasionally. The visual quotes you share must be connected to the content you want your target audience to consume and, ultimately, related to your business.
9. Mix it up with some traditional marketing
Don't forget to include some offline marketing efforts in your content marketing strategy. As a small business, it's wise to balance online and offline marketing strategies well.
Ensure to appropriate some of your time and resources to produce printed visual marketing materials such as business cards, posters, flyers, and other print documents that you can share with your local community.
Make sure to give out these printed materials when a local customer visits your store or someone orders a product or service online. Any added exposure to your small business is a plus.
10. Design interactive visuals
Optimize your visuals by making them interactive.
Interactive visuals help you level up the experience for your customers by providing education while entertaining them. But, you must ensure that the visuals you use are relevant to your strategy. Don't just create interactive content that doesn't abide by your content goals.
For example, the bath and kitchen company Symmons produced an interactive infographic of a hotel. The infographic allows people to click on clickable hotspots to view product information. This interactive visual helps customers visualize what certain products look like in a specific setting and learn about the products simultaneously.
As a small business owner, thinking about fresh ways to increase engagement with your target audience can be challenging. But the internet and its many resources are your best friend. You need to be creative, resourceful, and research-oriented to find the best strategies that work for you and also fit your budget.
So, don't be afraid to try out affordable visual marketing ideas to help drive your desired results.